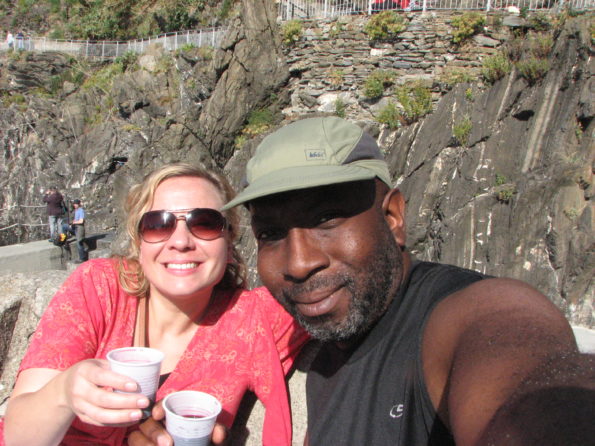 Parenting struggles getting the best of you. Fear no more. I'm Ray! I am a stay-at-home/ work-at-home dad plus a long list of other things. I cook, I clean, I research, I write and I'm fueled by a lot of coffee. I am hear to help you with parenting. So, re-heat your coffee, try to distract your child and join in on this adventure of parenting struggles, family travel, how to cook real food (paleo & gluten free) and some wellness tips.
It all started like this – I have always wanted to blog about travel and food. However, after deciding to have a baby, I set out to research everything I could find on parenting and specifically how to be a good stay-at-home dad. As I searched for books or blog post, I realized that there was a lack of good information and sound advice on how to be a stay at home dad and navigate the struggles of everyday life. There are a few outdated books and a lot of comedy, but I couldn't find much that spoke to the real issues that men face today.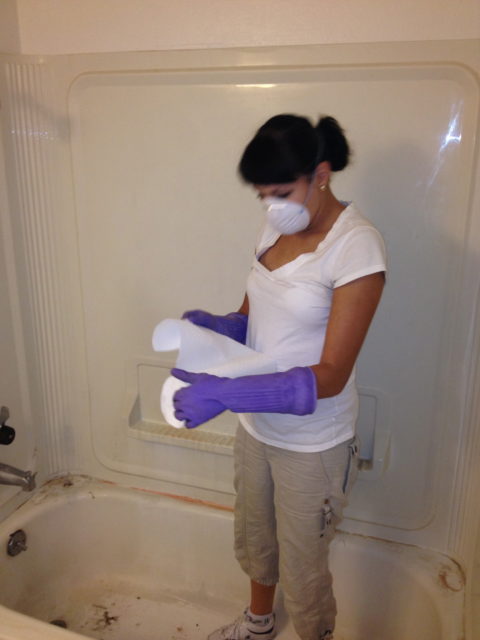 One well-meaning book said, "clean your house, so that you will make your wife happy." Let's face it, if you are a modern man, there is a decent chance that you actually enjoy cooking and you may have higher standards of cleaning than your wife does. None-the-less, even if this is not the case, you should clean your house because you live there and you want to provide a safe environment for your child. Bottom line, our job as stay-at-home parents (moms or dads) is to take care of our families. We are our child's first teacher and their everything else.
Our intent with the content we produce here at Dads In The House is to provide some helpful how to tips and real examples of what has worked for us and other parents. Hopefully you can sift around and find something that will work for you and your family.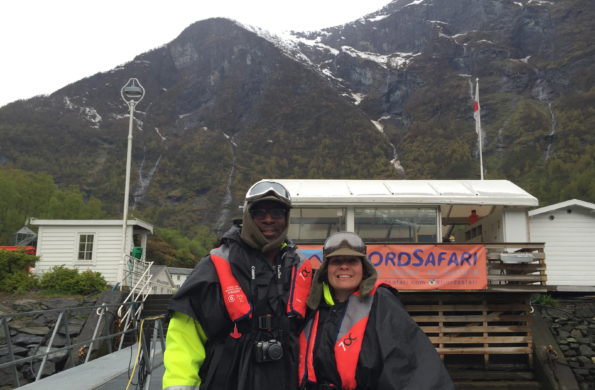 I hope that you find our research educational and the topics beneficial for your family. Thank you for following along on this journey and allowing us to help you navigate the parenting struggles of everyday life!
Let's go!
about Remy's Dad:
Remy's dad (aka Ray) earned the title of Dad in December 2015. "Taking care of my son is my full-time job. Everything else can take a number. I think I am one of many dads who want to do the best they can for their child/children and who wants to be role models for other dads."
Follow along as I share my love for real food, coffee, travel, research, organic gardening and wellness. In addition, I will share information on things I am passionate about such as learning as much as I can about child development, raising multicultural & multilingual children, supporting public libraries, supporting the Sacramento SPCA, rescue dogs and cancer fight causes.
Remy's mama dog is a rescue dog who is
not only devoted to him, but she follows, protects and loves him everywhere he goes. When he was a newborn, she would bark in disapproval every time Remy was placed out of her sight.
10 Things about Remy's Dad
Being a dad is the best job I've ever had. I hope that Dads in the House can help not only other dads, but all parents by providing great information to better take care of your family.
I have always loved research, particularly t

he biological and psychological developments of both adults and children, cultural anthropology

and linguistics (I can at minimum say hello, good morning and thank you in French, Spanish, Danish, Japanese, Cantonese, Greek, Tagalog, Russian, Italian, German and Swedish).
I have always wanted to be a zoologist and I'm fascinated with the behavior of dogs, wolves, big cats (Lions and Tigers), primates and marine mammals.
I grew up in a tiny little Texas town, so if there is a Largemouth Bass in the lake I can catch it.  I also know a fair amount about farm animals. E-I-E-I-O
I love cooking; making sauces and barbecuing. Did I mention I am from Texas?
I was raised by two hardworking parents. My dad was very involved in my life and helped me with all of my activities. I also had an amazing relationship with my mom and grandmother, in which I learned to respect women and to admire the strength it takes to be a working mom.
I can play the piano, cello, trumpet and xylophone.
I know just about every Prince song recorded and may randomly sing a lyric, based on something that was said.
I am addicted to tennis.
"If-" by Rudyard Kipling is one of my favorite poems and "The Jungle Book" is one of my favorite books.
The Moms who help keep Dads in the House a float.
Dads in the House is primarily focused on helping stay / work at home dads, however it is impossible to write a parenting blog without the help of some really intelligent moms.

Cheryl M. – Mom, Editor, Freelance Writer,  Audio & Content Developer. Cheryl helps develop content on parenting, simple living, homeschooling, world schooling, wellness, health and all things organic. Cheryl is passionate about earthing, organic living and helping people learn to declutter and simplify their lives. She lives her belief daily and encourages others to do the same while sharing her thoughts on social responsibility and freedom of education.
Tina H. – Mom, Essential Oil Purveyor, Freelance Writer & Homeschool Educator. Tina is our go to "Crunchy Mom." Tina has a passion for organics and is an encyclopedia on essential oils and homeopathic remedies. We are lucky to be able to share her wealth of knowledge that has evolved from raising her 3 children.
Diana N. – Although not a mom, Diana is our amazing Researcher, Content Curator, Freelance Writer and Design Expert. Diana helps with research projects for all topics and assists with design. Diana graduated with Master's of Arts in Publishing and Editing from Kyiv National University of Culture and Arts.